What's the difference between a Car Service and an MOT?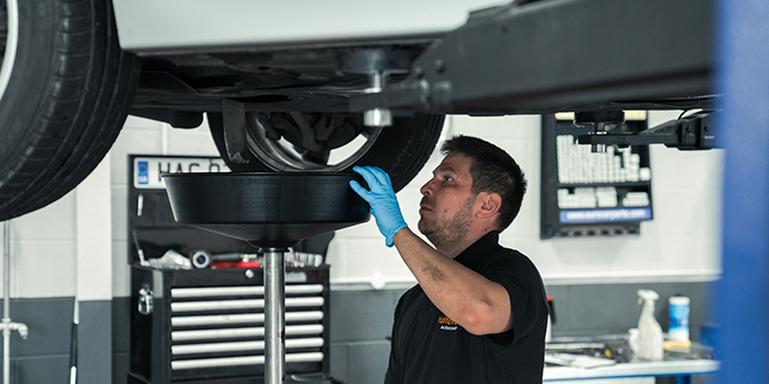 Not sure whether you need an MOT, a Service, or both? Use our handy guide below.
When do I need an MOT?
Every car over the age of three years old requires an annual MOT test to comply with UK law.
The MOT is essentially a visual inspection of your car, and will determine whether it meets minimum road safety requirements as set out by the DVSA. A qualified MOT tester will check things like the condition of your brakes, whether your lights work, and the tread of your tyres. What's checked in an MOT.
Remember - driving without a valid MOT certificate is against the law, and can result in a fine of £1000 and points on your licence.
Forgotten your MOT date? Try our MOT reminder tool.
When do I need a Service?
Car Servicing is recommended at regular intervals to maintain the condition and roadworthiness of your vehicle. The Service itself is set out by your vehicle's manufacturer, and usually includes a more in-depth mechanical assessment of your car.
Regular servicing will keep your car running smoothly, as well as prolonging its lifespan and maintaining its value when you come to sell. However, unlike the MOT test, Car Servicing is not required by law.
There are three types of Car Servicing available:
Interim Servicing
This 6-month, 40-point check is designed for the high mileage car user. This service includes and oil and filter change, as well as brake, steering and suspension checks.
Full Servicing
The Full Service is a comprehensive annual service covering 69 individual checks and adjustments. It includes a thorough inspection of electrical and mechanical systems, and a top of up of important fluids including brake fluid, power steering fluid, oil and coolant.
Major Servicing
Recommended every two years, the Major Service is the most complete Car Service available, and covers all areas of essential maintenance, as well as parts replacement.
Find out more about what's included.
Save money and book together
At Halfords Autocentres, we offer fantastic deals on MOTs and Servicing when you book together. What's more, all work carried out by our expert technicians is guaranteed for 12 months or 12,000 miles, whichever is sooner.
Book today