Prepare your car for winter driving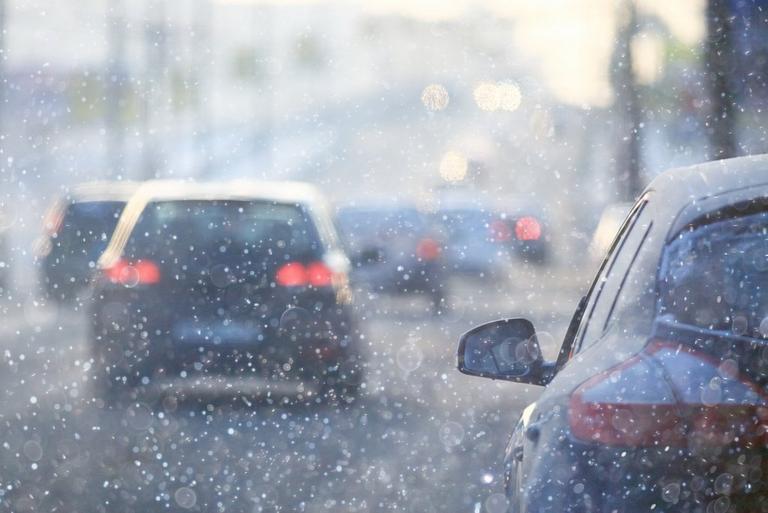 Carry out these five car care checks to keep your car running smoothly this winter.
How to prepare your car for winter weather
Winter can be a tough time for your car - freezing temperatures, heavy rain, ice, high winds and snow can all put your vehicle through its paces. That's why it's especially important to carry out basic maintenance to avoid any unexpected bills throughout the colder months. Follow these simple car maintenance tips to keep your car running smoothly this winter....
What to take with you...
We recommend keeping these winter essentials in your car, in case of a breakdown:
Warning triangle
Warm clothing
Wellington boots
Torch and spare batteries
Ice scraper
Check exterior lights
Darker nights and bad weather can seriously affect your view of the road and your ability to be seen by others, so checking your lights are in good working order should be top of your winter car maintenance checklist. Ensure that your headlamps are positioned correctly, and are free from dirt and salt - use a damp cloth to avoid scratching the lens covers. We recommend dipping your headlamps too, to avoid dazzling other drivers. Fog lights should only be used in extreme weather conditions.
Test your battery
Failing batteries account for a fifth of all breakdowns - there's nothing like that sinking feeling when you turn your key in the ignition, and your car fails to start. Battery problems can happen almost without warning, and the risk of a complete battery failure is significantly higher when the temperature drops.
Batteries have a lifespan of 3 - 4 years depending on your usage and the quality of the battery fitted. Look out for these four signs that your battery is about to die:
The engine is slow to start, or doesn't start at all
The check battery light is illuminated
Low/ no power for electrics inside the vehicle
You've already had to jump it a few times
You can check your battery yourself using the right equipment, or pop into your local Autocentre for a Free Battery Check today.
Check wiper blades and washer fluid
If your wipers squeak or smear, it's time for a new pair. You may risk scratching your windscreen if the rubber is worn away or the metal exposed. Wet, muddy or salty roads will increase the amount of spray hitting your windscreen, so you'll need plenty of washer fluid, too - we recommend washer fluid that includes high protection against freezing.
Our Free Winter Check includes a screen wash top up.
Assess your tyres
Worn tyres are extremely dangerous, no matter the time of year. Your tyres need a minimum tread depth of 1.6mm to comply with UK law, however, in winter, we recommend changing tyres at 3mm to maintain safe stopping distances. Read our tyre wear guide. If you regularly drive on rural or uneven roads, you may want to consider swapping your current tyres for winter or all season tyres. Winter tyres feature a special tread and softer compound to aid grip and traction in temperatures below 7癈. At Halfords Autocentres, we offer a wide range of premium, mid-range and budget winter tyres - find out more about the benefits of winter tyres.
Top up antifreeze
As the name suggests, antifreeze stops the water in the engine's cooling system from freezing, so make sure yours is topped up before the cold weather hits. If you're experiencing the following symptoms, you may need to top up:
Engine temperature warning light is on
Your heater isn't working
The car's temperature gauge is higher or lower than normal
Poor fuel economy
Coolant should be changed every 2 - 5 years, depending on the car and the type of coolant required. To check your antifreeze, open the bonnet and locate the engine coolant reservoir - the coolant should be between the min/max markers.
Warning:營f you do need to top up, never undo the coolant filler cap while the engine is hot as you could scald yourself.
Winter Preparation at Halfords Autocentres
At Halfords Autocentres, we offer a Winter Bundle that includes all of the above checks, as well as the trickier things that are better left to the experts, such as your starter motor, drive belts and cooling system. This 10-point Service includes an antifreeze change (worth £37), plus a revolutionary Duxback treatment (worth £25.00), too.
Book a Winter Bundle